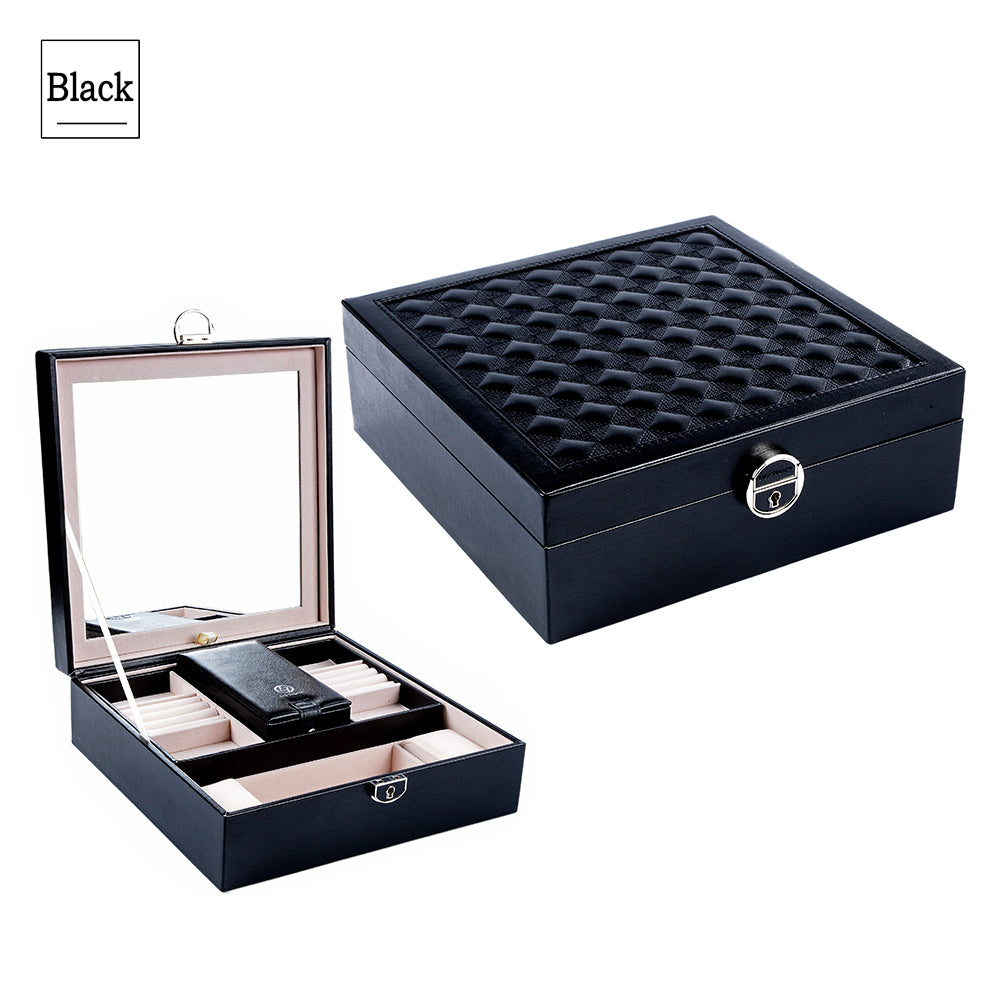 Lily Treacy Wooden Jewelry Make up Organizer Case Box 2-tray with Extra Travel case
Wooden Jewelry Make up Organizer Case Box 2-tray with Extra Travel case
Sold Out
enjoy FREE EXPEDITED shipping on this item!
Solid made: Made of high quality PU leather and wood; This branded item has large swing-out MIRROR, removable TRAVEL CASE and signature LOCKING mechanism! It is handmade with our artisans paying close attention to detail. LILY TREACY, THE QUALITY YOU CAN TRUST!

Two color choices: BLACK or WHITE; beautiful stitches and leather felt finish reflect the ultimate elegance and classic tastes.

Jewelry Organizer: 27 UNIQUE/ADJUSTABLE compartments – This Lily Treacy Jewelry Box has compartments of various sizes and shapes to keep all types of jewelry separate, organized, neatly displayed and safe.

Jewelry box measurements: approx. 25.5*25.5*8.5cm, DECENT LARGE SIZE with a portable travel case; ATTRACTIVE, CONVENIENT, SECURE – Lily Treacy LLC boasts a unique, beautiful design that is more convenient to use than other jewelry boxes on the market.

FREE GREETING CARD - An elegant & luxurious greeting card is included with each jewelry box to facilitate gift giving. message inside: " Especially for you ".