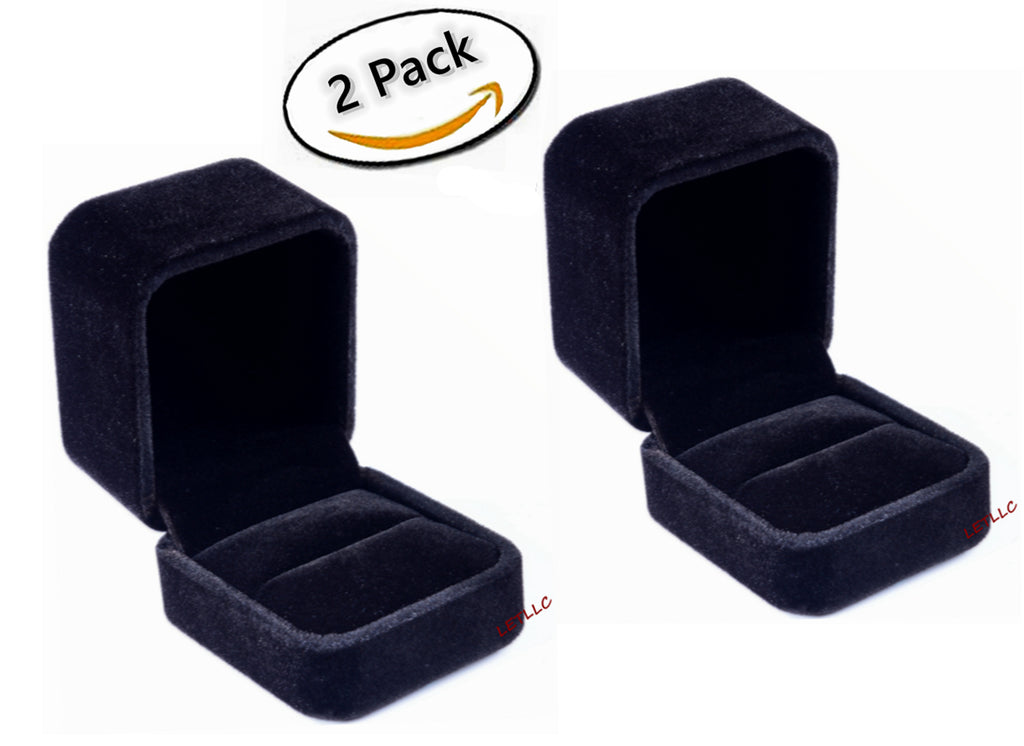 Lily Treacy Deluxe Black Velvet Ring Stud Earrings Or Bracelet Watch Chain box 2 Pack
Lily Treacy Deluxe Black Velvet Ring Stud Earrings Or Bracelet Watch C
$8.99
Beautiful Black Velvet Exterior Finish, perfect size for bracelet, watch, necklace, pendant, chains, rings, and stud earrings.
Bracelet Box measurement, approx. 8.5 x 2.25 x 1.25 inch (L x W x H) ; Ring Box approx. 2.25 x 2 x 1.75 inch, Pocket size, EASY HIDE AWAY for surprise when propose!
High quality fine soft velvet insert; best for gifts for special occasions like Proposal, Weddings, Engagement, Birthday, Anniversary, Christmas, holidays, and etc.
Round corner design to showcase your Jewelry & Gift in this Exquisite Box;
Pack of 2 of your choice; Each Box comes with individual cardboard sleeve for protection; Jewelry Not Included.