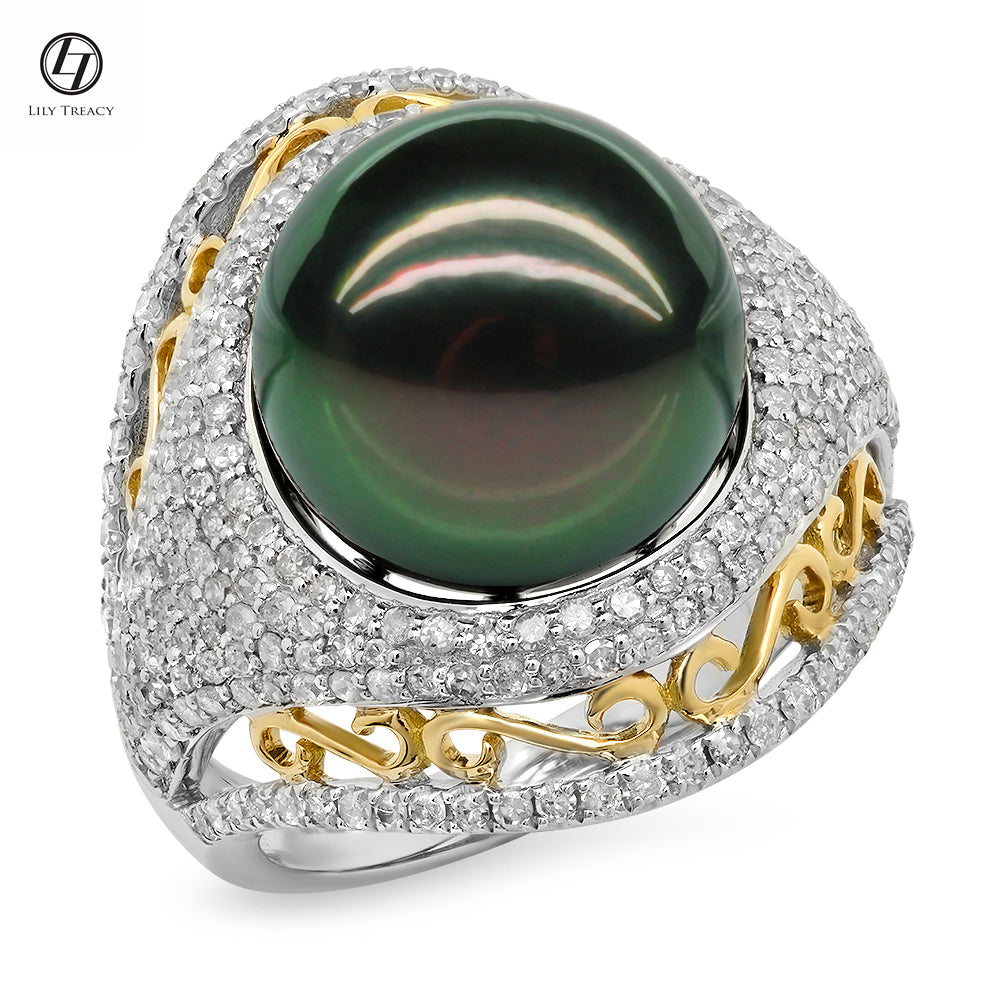 LILY TREACY 13-14MM TAHITIAN PEARL DIAMOND CLEO RING
LILY TREACY 13-14MM TAHITIAN PEARL DIAMOND CLEO RING
$6,834.99
Item Description: 13-14mm large Tahitian Pearl Set in 18K Solid White and Yellow Gold and Diamond Ring
Main Gem Type: Sea Pearl
Main Gem Name: Tahitian Pearl
Country of Origin: Tahiti, French polynesia
No. of Gems: 1
Surface markings or Blemishes: very clean
Main Color: Peacock Green
Size: 13-14mm
Shape: round
Luster: AAA+
Mollusk: Pinctada margaritifera
Nacre thickness: thick
Ring Material: 18K solid White gold
Ring Size: 6,7 ,8
Ring Metal Stamp: 18K Lily Treacy
Side Gem Type: Diamond
Side Gem T.W.: 1.517ct
Side Gem Setting: Micro Pave
Certification
: 
All of our Lily Treacy fine jewelry/pearl products come with our "Certificate of Authenticity", which guarantees that the pearls and jewelry you receive are 100% genuine, and exactly like what they are stated in the Listings. Each certificate is signed by our pearl expert, and details the pearl type and country of origin of your pearls.
Good to know: This item is also available in White South Sea pearl Set in 18K Solid Yellow and White Gold with Diamond!
Packaging: Luxury hand-made Box with Lily Treacy Logo, authenticity guaranteed.