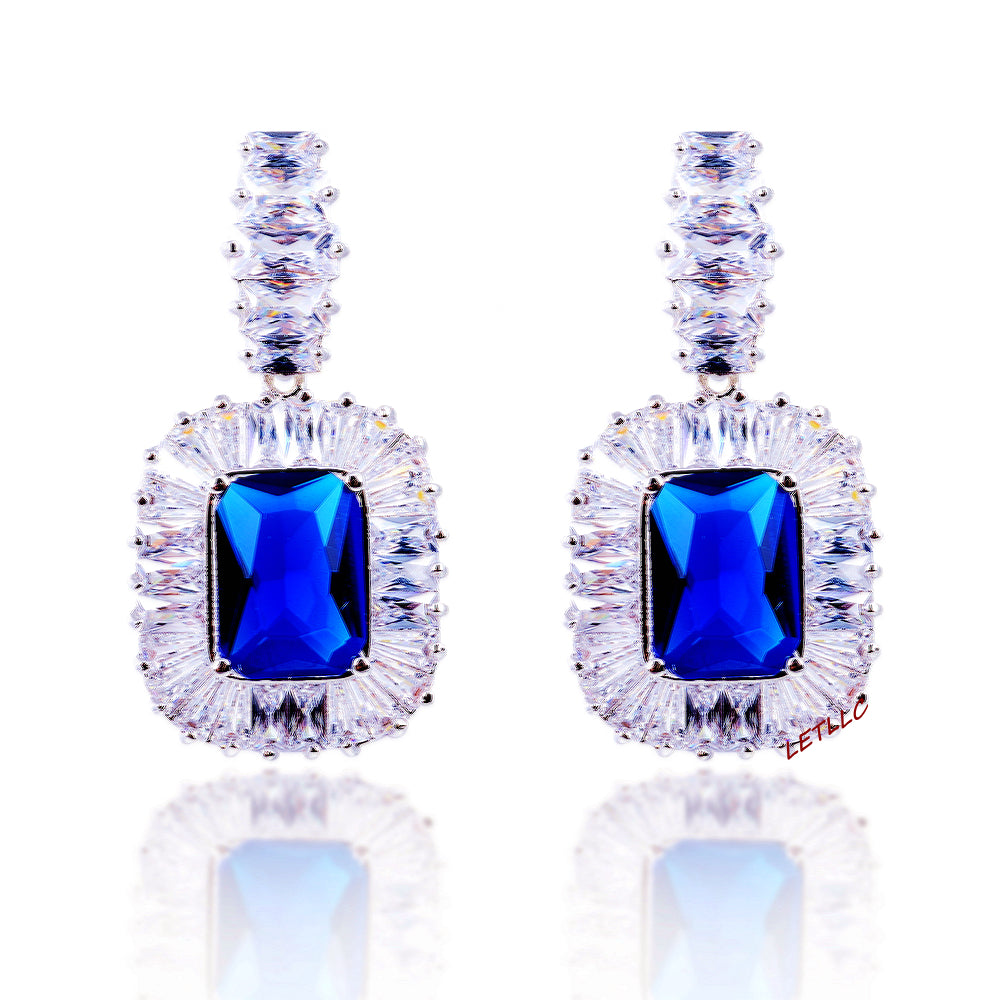 CZ Dangle Drop Earrings 5ct Simulated Sapphire in LED light box Vintage Style blue by Lily Treacy
CZ Dangle Drop Earrings 5ct Simulated Sapphire in LED light box Vintag
$29.99 $69.99
5ct Simulated Sapphire cubic zirconia drop earrings in LED light box Vintage Style;
High quality product you will love!
Looking for some gorgeous jewelry to go with your beautiful evening wear? Search no more! These earrings are THE ONES to go with!
- Measures:approx. 1.5" x 0.5" (L x W) elegant and timeless pieces with diamond-like SHINE; Perfect Gift for anyone!
- Top AAAA Grade Russian Cubic Zirconia, emerald cut simulated blue sapphire, vintage style, superb design!
- Elegant prong set; High Polished anti-tarnish rhodium finish; great workmanship!
-Luxury hand-made Box with Lily Treacy Logo, our BEST SELLING signature LED LIGHTED jewelry box, "wow" factor is guaranteed!