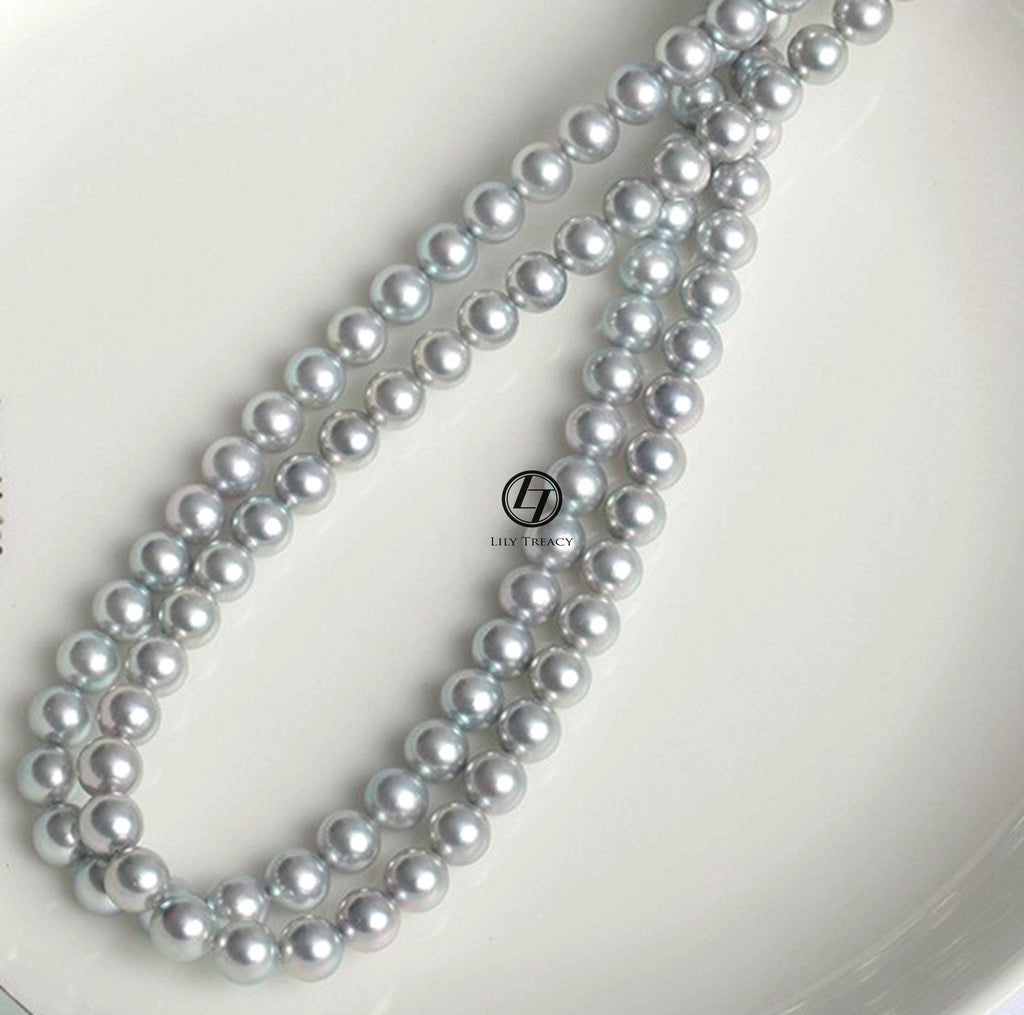 Japanese Akoya Pearl Necklace strand Silver Matama 14K solid gold bridal wedding 18" by Lily Treacy
Japanese Akoya Pearl Necklace strand Silver Matama 14K solid gold brid
$899.99
Gem Name: Salt water Pearl

Gem Breed: 100% Pure bred Japanese salt water Akoya pearl

Country of Origin: Japan

Main Color: Silver, light gray

Size: 8-8.5mm or 8-9mm
Length: 18"

Shape: perfect round

Luster: AAAA - mirror shine

Clasp Material: 14K solid yellow or white gold

Metal Stamp: 14K

Clasp Color: Yellow or White gold

Mollusk: Pinctada fucata  

Nacre thickness: very thick

Packaging: luxury gift box with Lily Treacy Logo, authenticity guaranteed!
Certification: All of our Lily Treacy fine jewelry/pearl products come with our "Certificate of Authenticity", which guarantees that the pearls and jewelry you receive are 100% genuine, and exactly like what they are stated in the Listings. Each certificate is signed by our pearl expert, and details the pearl type and country of origin of your pearls.