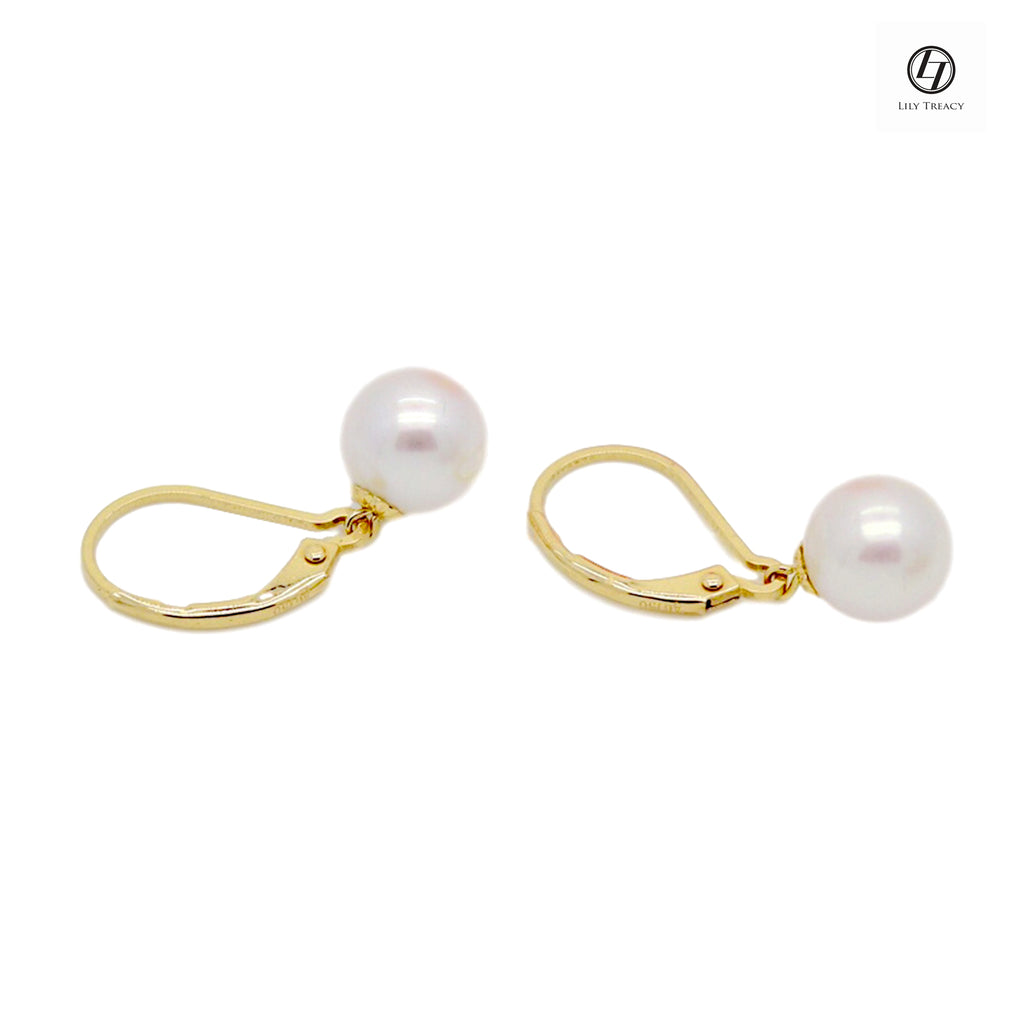 Japanese Akoya Pearl Earrings French hoop white Pearl drop dangle 18K Solid Gold bridal 7.5-8;8-8.5; 8.5-9; 9-9.5; 9.5-10mm
Japanese Akoya Pearl Earrings French hoop white Pearl drop dangle 18K
$349.99 $499.99
PROUDLY MADE IN THE USA!
French hoop with closed ends - Ultimate secure and comfortable to wear!
~ Elegant and Timeless Pieces~
Item Description: 7.5-8;8-8.5; 8.5-9; 9-9.5; 9.5-10mm Japanese Saltwater Akoya Pearl Set in 18K Solid Yellow Gold French Hoop Drop Dangle Earrings

Main Gem Type: Sea Pearl;

Main Gem Name: Akoya Saltwater Pearl;

Country of Origin: Japan;

No. of Gems: 2;

Main Color: White;

Overtone: gentle baby pink, silver or cream

Available Sizes: 7.5-8mm; 8-8.5mm; 8.5-9mm; 9-9.5mm; 9.5-10mm

Shape: nearly round to perfect round;

Luster: AAA+ ;

Mollusk: Pinctada fucata;

Nacre thickness: thick;

Earrings Metal: 18K solid yellow gold;

Earrings Size: approx. 2.5cm ( 1" ) long;

Earrings Metal: Stamp AU750;

Good to know: Matching necklace available in shop, best bridal wear, finish the ensemble!

Packaging: Luxury handmade Box with Lily Treacy Logo, authenticity guaranteed!