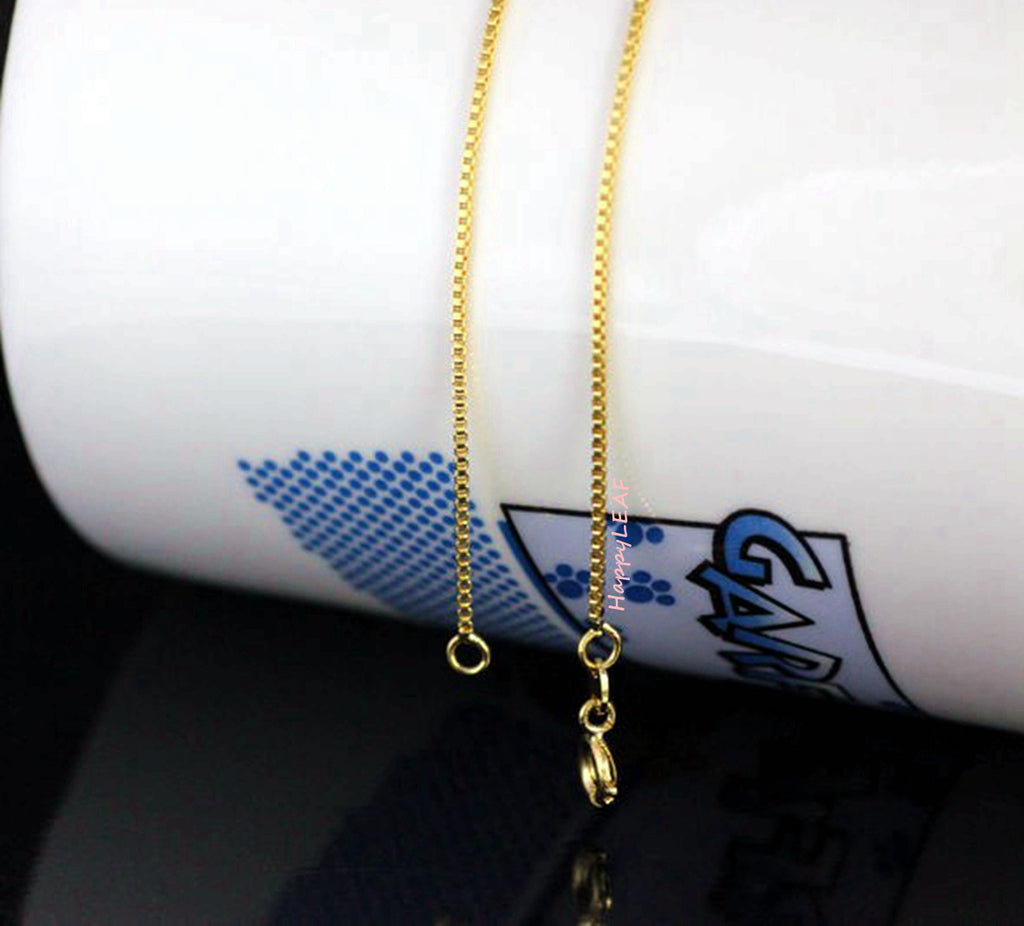 18K Solid Yellow White Gold Box Chain Necklace 16" 17" 18" AU750 Men Women
18K Solid Yellow White Gold Box Chain Necklace 16" 17" 18" AU750 Men W
Sold Out
Jewelry Information

Item Name: 18K Solid Yellow or White Gold Box Chain 17" 18"  

Item Description: 18K Solid Yellow 16" or White Gold 18" or 17" Box Chain Necklace

Item SKU: C1816YWBX

Chain Thickness: approx. 1.00 mm

Style: Box chain

Chain Material: 18K solid Yellow or White gold

Chain Length: yellow gold 16";  white gold 18" or 17"

Metal Stamp: AU750

Gold Chain T.W.: approx. 2.2g

Good to know Chains are also available in 18K solid yellow, white and rose gold 3 tri color tone with Diamond-cut wheat chain style, super shine!

Packaging Luxury hand-made Box.