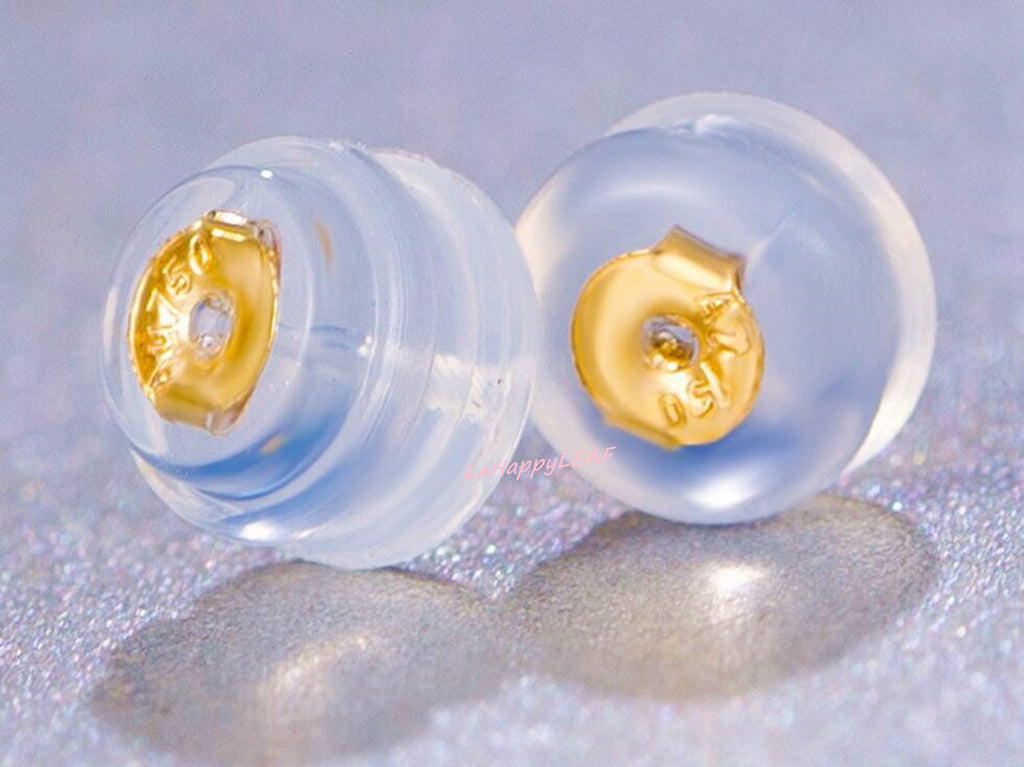 18K Solid Gold Earring Backs Silicone Padded Safety Grip Earring Backings Secure Pierced Earring Backs for Earrings
18K Solid Gold Earring Backs Silicone Padded Safety Grip Earring Backi
$9.99 $19.99
Measurement: approx. 5 (W) x 4 (H) mm. These silicone padded solid yellow, white OR rose gold earring backs fit all standard pierced earring posts;
Ultimate secure: These earring backs are made from high quality silicone which provides the ultimate secure grip to the earring posts;
Ultimate comfort: These earring backs are made of solid 18K (AU750) yellow gold and high quality silicone. They are hypoallergenic, safe for your sensitive skin yet comfortable to wear;
Perfect for DIY: These high quality earring backs are perfect for your self-hand-made earrings. 

Best for replacement of missing earring backs: Lost your earring backs? Worry NOT!  These hypoallergenic earring backs are here to the rescue! They are also sold in multiple pairs, best value, get them today!
This listing is for earring backs only. Jewelries in the picture are sold separately.  If you like the earrings, please find them in our store earrings department. Thanks!