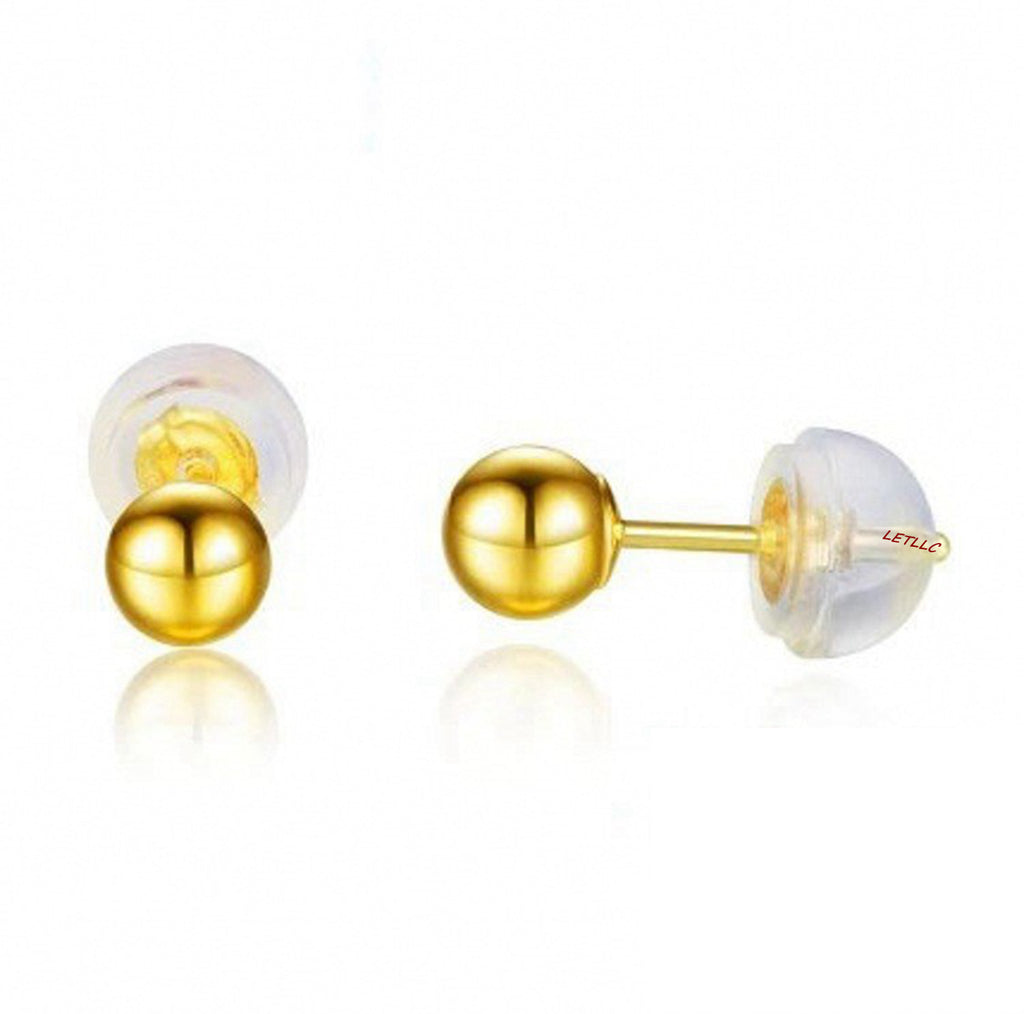 18K Yellow Gold Ball stud Earrings Women Men Unisex 3mm or 4mm
18K Yellow Gold Ball stud Earrings Women Men Unisex 3mm or 4mm
$49.99 $79.54
Item Description: Lily Treacy 3mm or 4mm 18K yellow Gold Ball Stud Earrings
Metal Type: 18K high polished solid yellow gold; Backings are well padded and made of gold & surgical silicon, Hypoallergenic, soft and safe to wear.
Country of Origin: Japan;
No. of balls : 2;
Main Color: Yellow gold;
Size: 3mm (approx. 0.12") or 4mm (approx. 0.15")
Shape: round ball
 Earrings Metal Stamp: AU750 
 Packaging: Luxury hand-made Box, authenticity guaranteed.