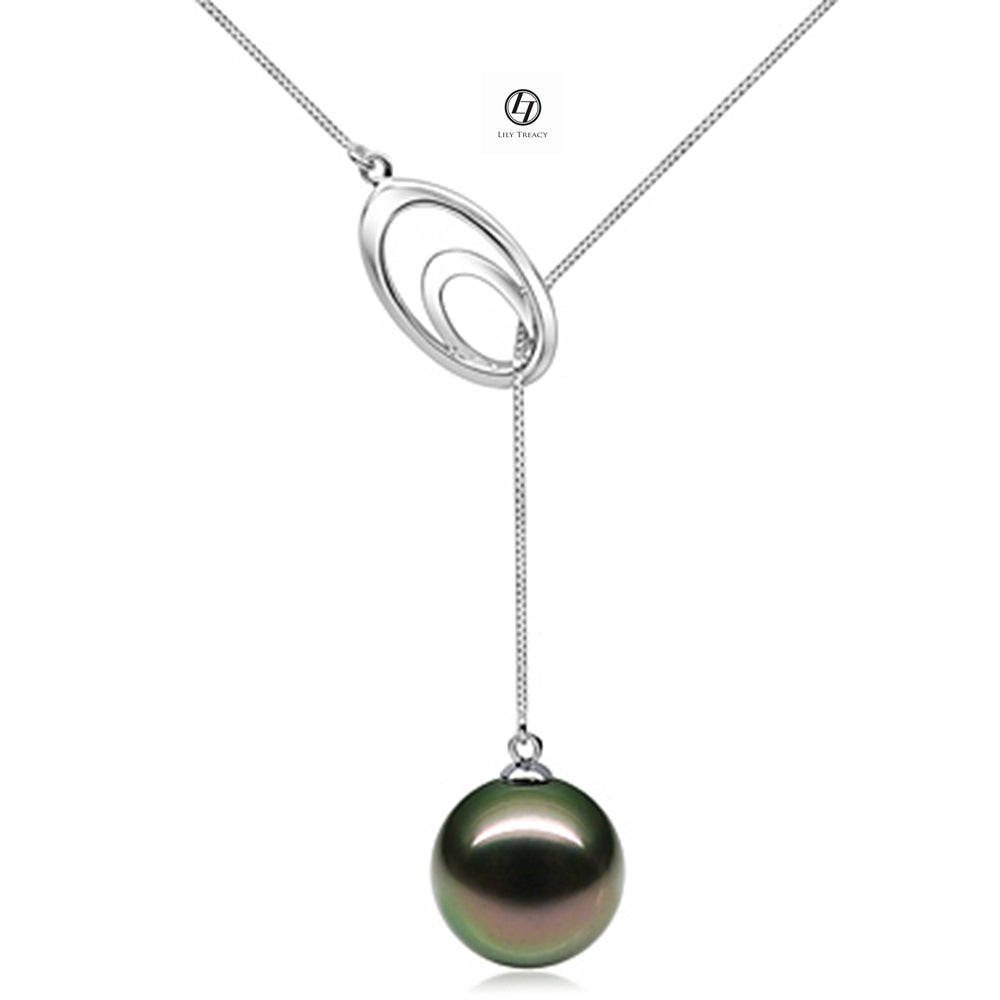 Tahitian Black Pearl 11-12mm 18K White Gold Adjustable Pendant Necklace Up to 20" by Lily Treacy
Tahitian Black Pearl 11-12mm 18K White Gold Adjustable Pendant Necklac
$349.99
Lily Treacy Tahitian Pearl Tiana Necklace

11-12mm Tahitian Pearl & 18K Solid White Gold Adjustable Chain Necklace Pendant   

Main Gem Type: Sea Pearl Main
Gem Name: Tahitian Pearl

Country of Origin: Tahiti, French Polynesia

Main Color: black
Overtone: peacock green

Size: 11-12mm

Shape: perfect round

Luster: AAA+

Mollusk: Pinctada margaritifera

Nacre thickness: thick

Chain Material: 18K solid white gold

Length: up to  total length approx. 20"

Metal Stamp: AU750

Good to know: This item is also available as golden south sea pearl with 18K solid yellow gold chain. Please find it in store for details.

Packaging: Luxury hand-made Box with Lily Treacy Logo, authenticity guaranteed.