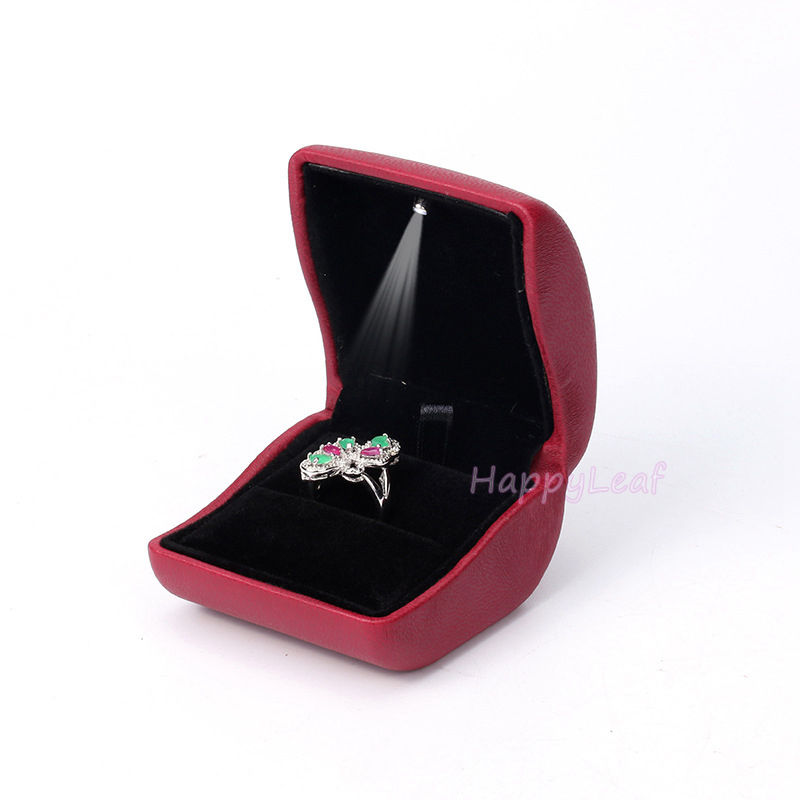 Lily Treacy PU Leather Red Ring Box case with LED light Proposal Engagement Gift
Lily Treacy PU Leather Red Ring Box case with LED light Proposal Engag
$9.49 $19.99
Lily Treacy, Quality you can trust!

Product Type: Jewelry box with LED light

Material: high quality PU leather

Interior: luxury fine velvet

Features: LED light would be lit up automatically when box opens; Battery included, and replace-able by gently lift up the bottom interior

Color: pretty Red, without any logo

Specification: approx. 2.8" x 2.5" x 2" (L x W x H)

Purpose of Use: Multi-functional. Spacious room inside. Perfect for engagement rings, wedding bands, stud earrings, brooch or pin, coin, or anything sparkle to showcase or display! Great for special occasions like Proposal, Engagement, Weddings, Birthday, and Anniversary… etc… @JUST SAY "YES"!@

Packaging: Comes with high quality color matching outer box size approx. 3" x 3" X 3"

Remark: Jewelry inside is not included in listing

Good to Know: black color and different layout for pendant and brooches are also available. Find in store for details.